About MMHP
Maine Mobile Health Program is a community health center and our state's only farmworker health organization. Our collaborative model involves folks who carry the commitment to make a difference in the lives of Maine's farmworkers. By linking agricultural workers to care and resources, we aim to reduce health disparities and inequities of access for people working in this industry. Putting fruits and vegetables on ALL of our tables is not only vital work; it positively impacts our collective health.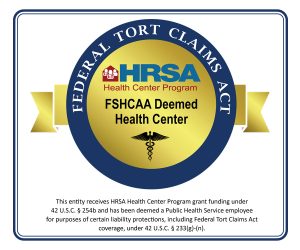 This entity receives HRSA Health Center Program funding under 42 U.S.C. § 245b and has been deemed a Public Health Service employee for purposes of certain liability protections, including Federal Tort Claims Act coverage, under 42 U.S.C. § 233(g)-(n).
Our Mission
Our mission is to improve the health status of Maine's seasonal workers and their families by providing culturally appropriate care and services.
Our Patients
Migrant and seasonal farmworkers (MSFWs) are one of our country's most invisible populations. The health status of MSFWs is often compromised due to the physically demanding nature of their work, the potential for substandard housing, little to no access to care, and geographic isolation. Most MSFWs live below the poverty line, lack health insurance, experience interruptions in their medical care, and may not have access to entitlements/programs because of immigration status. MSFWs also face a lack of culturally and linguistically appropriate services and may be unfamiliar with the local health system or other resources.
In the face of these challenges and barriers, farmworkers are resilient. They contribute to our lives and health not only through the work of harvesting our fruits and vegetables, but also through their presence in our communities. At MMHP our goals include making farmworkers feel welcome in Maine for as long as they are here, supporting them in addressing their healthcare needs, and working to change the healthcare system that often ignores and excludes farmworkers and other seasonal workers.
Our Services
We offer mobile medical, behavioral health, and nursing care to patients at farmworker camps and other community settings across the state. MMHP maintains over 50 voucher contract sites to complement the mobile care, and offers transportation, interpretation, and care coordination services to link patients to community providers. To maximize access, our mobile units and community health workers travel throughout the state to support workers in the blueberry, apple, egg, Christmas tree/wreath, tree-planting, and broccoli harvests. We also support workers living in Maine year-round who are employed in dairy, blueberries, aquaculture, and seafood processing.
MMHP is committed to comprehensive care and offers health education and outreach services to farmworkers and seafood processors on key health issues like pesticide safety, hypertension and depression. Our Community Health Workers and Behavioral Health Providers speak Spanish, Haitian Creole, and Jamaican Patois to meet the linguistic needs of Maine's farmworkers. We also offer referrals to other agencies that support the needs of farmworkers.
The Maine Mobile Health Program collaborates year-round with farmworkers, growers, local organizations, and other primary care providers to reduce health disparities and offer Maine's migrant and seasonal farmworkers the best possible access to care. MMHP seeks to increase its partnerships with Maine's community of growers to ensure that our services reach all farmworker communities in Maine.
Letter to the Community on Anti-Racism
Dear Community Members,
We join today to give thanks to the individuals who work so hard to put food on our tables. Agricultural workers and seafood processors have always been essential to our economy and to our lives. We see you, we appreciate you, and we thank you.
We want you to know that MMHP knows Systemic Racism is real.
Racism infects the very structure of our society.
We understand all of us have much to learn; we begin our journey toward change by looking inward at our organization–this includes a review of our policies and procedures to determine what changes we must make to fight racism in all its forms.
As we work to make these changes, we welcome your feedback.
We aim to provide a safe haven for you as patients and as human beings.
We are here as your partners to listen to you and learn from you while educating ourselves on how we can affect change in our community to reject oppression.
Thank you for trusting us to support your most valued asset–your health.
We promise to continue to grow.
BLACK LIVES MATTER.YOU MATTER.
– Maine Mobile Health Program